Farmer Innovation Contest: Ethiopia
---
Farmer innovation contests were organized in the districts of Hetosa, Lode Hetosa and Digeluna Tijo and implemented in partnership with the Ethiopian Development Research Institute (EDRI). Local farmers sent a total of 153 applications to the contest, 80 of which were deemed eligible innovations for the contest.
Innovator showcase
Meseret Dinku – Best Female Innovator, Hetosa District
Innovation: Jointly-owned family savings box

When different family members obtain income from different sources, it can be helpful to have other means of savings outside of the formal banking system. This family savings box is a box partitioned into four sections, one per family member. The box is locked, and each family member has a slot in which she or he can drop in money. The box is opened every three months in the presence of all family members, and each family member counts her or his savings. This encourages joint savings and motivates savings by fostering friendly competition between family members.
Chala Wolde Medhin – Best Youth Innovator, Lode Hetosa District
Innovation: Avocado tree Koso solution
The innovator cultivates avocados, but has found that his avocado tree loses about half its leaves and fruits after three years of bearing. Using a local plant called Koso, he creates a solution that he mixes with compost and applies around the tree trunk. This decreases early stage fruit and flower loss from 25 to 50 percent.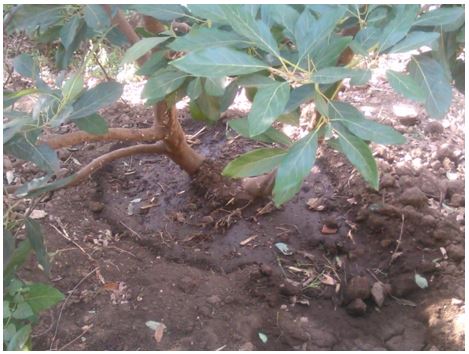 Abdulkarim Korso – 2nd Place Youth Innovator, Digeluna Tijo District
Innovation: Milk Churn
Abdulkarim Korso is a 18 year old innovator whose family keeps milk cows. He developed a milk churn using local materials, including a plastic can, wood, metal sheets, dynamo and cables. When plugged to a battery, it turns the plastic can to churn the milk. This innovation saves labour, as milk is traditionally churned by hand, and it is easily transportable.